A Celebration of the Album
Welcome to the Legacy Review. Take a look back in time to some classic and lesser known musical gems. Finding out what makes music good today by listening to what people loved yesterday, music lovers get a real eclectic treat with regular and informative updates spanning albums from across the board. Check out the latest reviews.
The latest Alternative Music
Powered by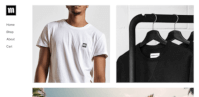 Create your own unique website with customizable templates.